VariZapper 2.0
The VariZapper 2.0 is the update of the original VariZapper model by Dr. Hulda Clark. This device has the ability, like its predecessor, to eliminate pathogenic microorganisms such as viruses, bacteria, fungi and parasites and improves its function by being built with the latest technology materials and by taking as a reference the experiences of users and making it more user friendly.
Renovations:
Latest generation electrical materials that ensure greater precision in therapy.
Includes rechargeable battery that has a longer use time per session.
In the event that the battery is at a low level that does not allow the user to complete the therapy, an automatic message will inform you that it is necessary to recharge it in order to perform the complete zapping, without interruptions.
This new model has a larger and better resolution screen.
The VariZapper 2.0 gives the user the option of storing the Program Drivers in his library; in this way, the user can access the frequencies to treat specific pathologies at any time.
The equipment has a button that is actually a rotating wheel that allows the user to move easily through the options presented by the system.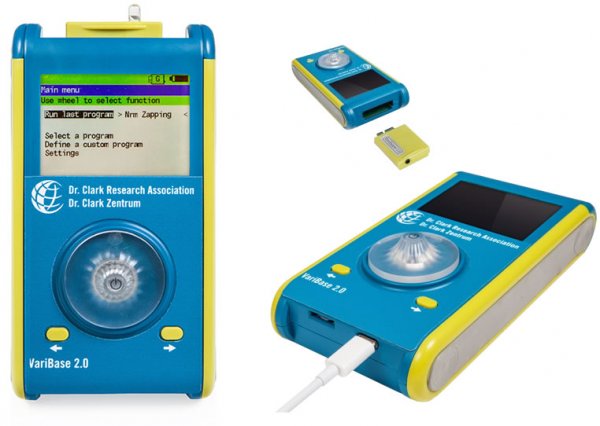 We also recommend these products: